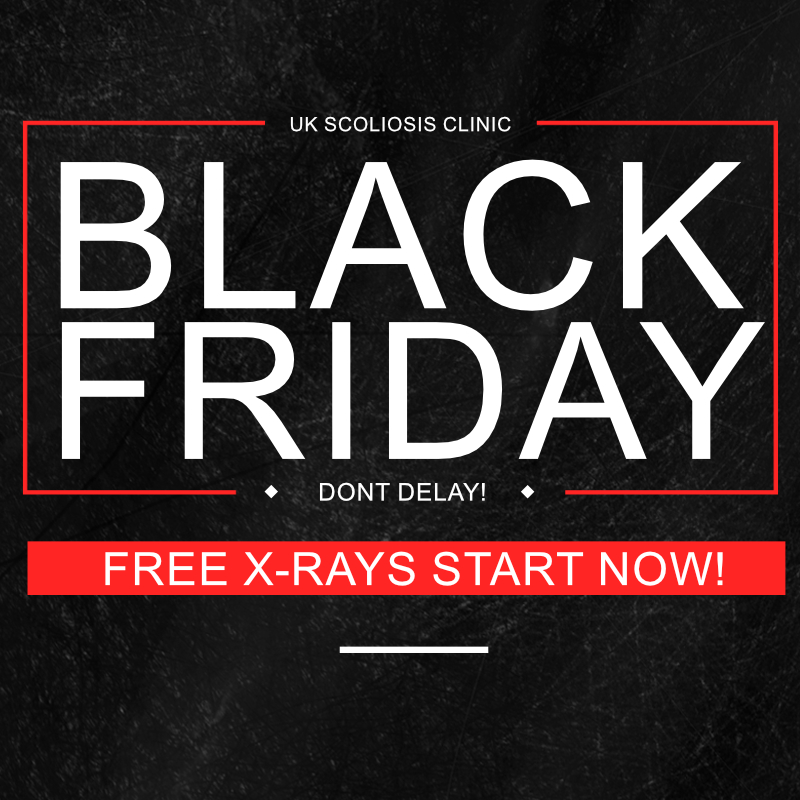 This Black Friday, the UK Scoliosis Clinic is delighted to offer you the gift of Free X-rays! We understand the importance of early detection and personalised care when it comes to scoliosis, and that's why we're thrilled to announce our exclusive Black Friday X-Ray Special.
Take advantage of this limited-time opportunity to receive a FREE spinal X-ray at our state-of-the-art clinic. Scoliosis affects people of all ages, and early detection is key to effective management. Our team of experienced professionals is committed to providing comprehensive assessments to ensure you receive the personalised care you deserve.
Why choose the UK Scoliosis Clinic? Our clinic boasts cutting-edge technology, compassionate staff, and a patient-centered approach to spinal health. By offering free X-rays this Black Friday, we aim to empower individuals to take proactive steps towards a healthier, straighter tomorrow.
Don't miss out on this chance to prioritise your spinal well-being. Simply book an in-clinic consultation between 23rd and 26th November and we'll include a full set of X-rays totally free. The X-rays are yours to keep whether you become a client of the clinic or not!