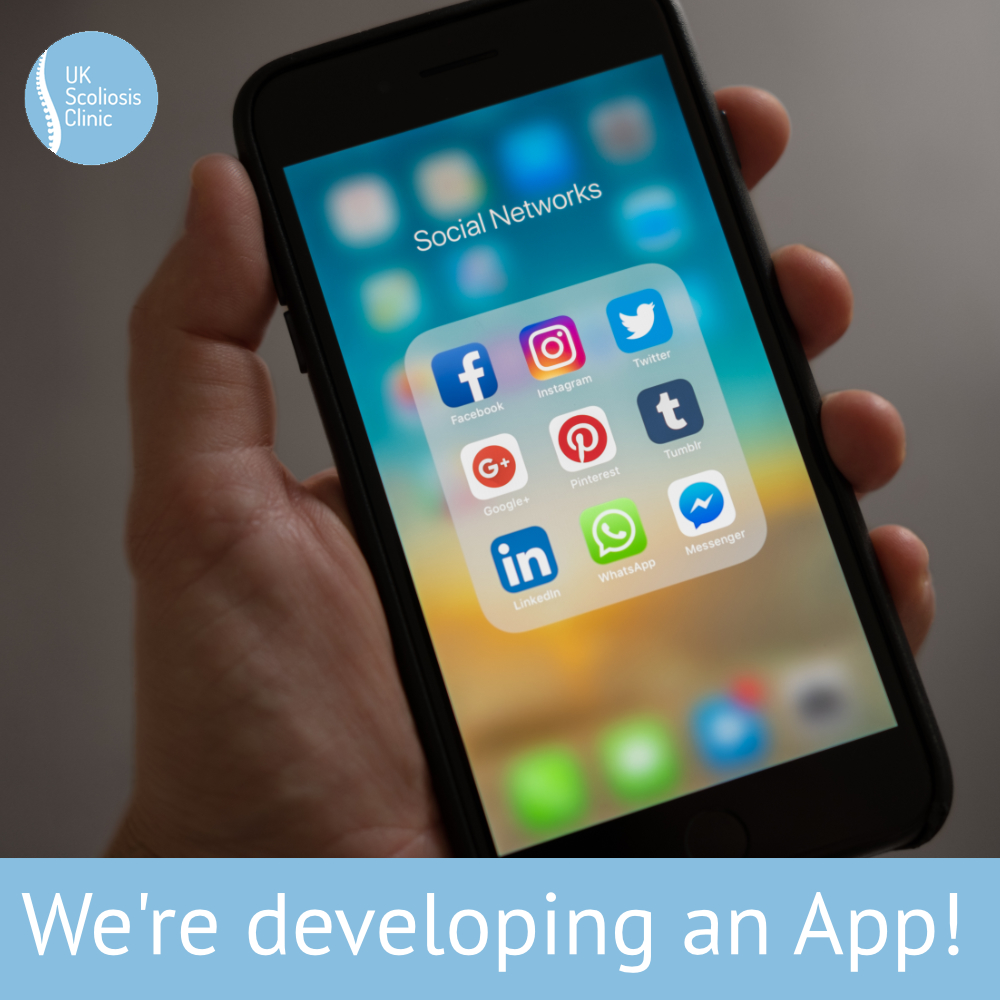 On this blog we've previously discussed the ways in which some technologies can augment and improve scoliosis diagnosis, and while we've also argued that apps cannot yet fully replace the skills of a scoliosis expert we do think that they're a powerful too for raising awareness and helping people to spot the early signs of scoliosis. The sad reality is that most people today could not recognise scoliosis even in an obvious case – if we can change this even a little bit we'll be able to improve the treatment outcomes for many patients!
Coming soon – the UK Scoliosis clinic screening app!
Scoliosis is a potentially serious condition which can require major surgery if not treated. Thankfully, today it's easer than ever before to treat Scoliosis without surgery – but doing this relies on early detection. Could you have Scoliosis? About one child in each class at school will develop Scoliosis – now, the UK Scoliosis is going to help people know their risk with our Scoli Check app. It's coming soon, initially on a web based platforms with plans to roll out for apple and google devices.
What's Scoli Check?
Scoli Check is currently in development, and is intended as a scoliosis pre-diagnostic tool, designed to give you an idea of your risk of developing scoliosis. Scoli Check will be a free to use app which requires no data upload and does not retain any personal information.
Unlike some tools, Scoli Check can be used at home, at school or with friends – It's easiest to use Scoli Check with a friend or family member, however you can use it alone if you have access to a mirror.
Our plan is currently to release a beta version of Scoli Check in October, so please watch this space for further developments!
It's important to stress that Scoli Check is not intended as a substitute for a professional diagnosis, rather it is intended to help you begin to discover if you may have scoliosis and then seek help if you have signs and symptoms – we'd always recommend consulting with a scoliosis professional if you have concerns.