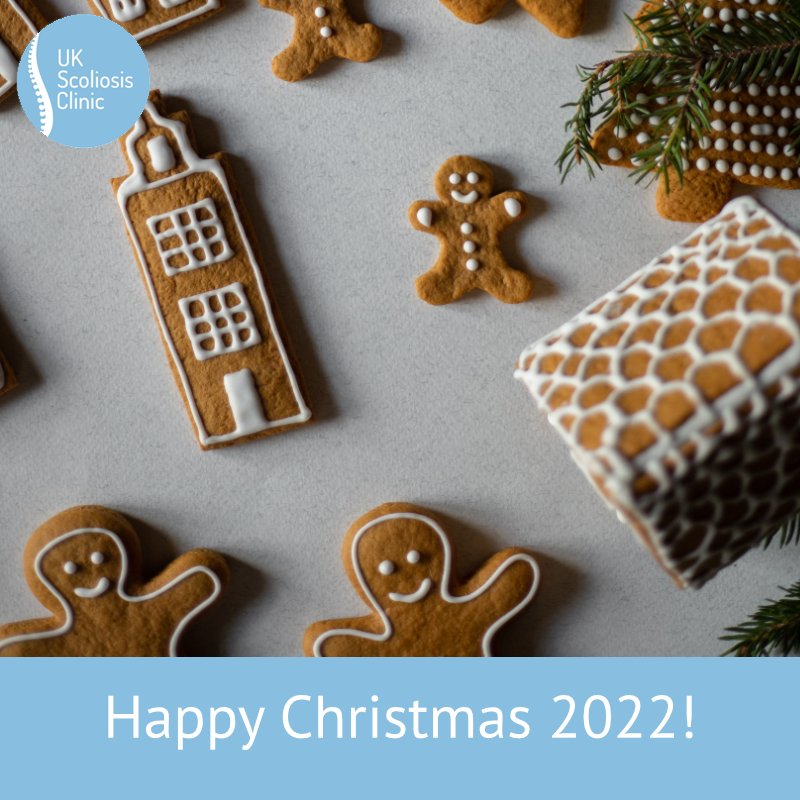 It's the most wonderful time of the year! Christmas is a time for family, friends, and lots of festive cheer. As the holiday season approaches, it's time to start thinking about all the wonderful things that make this time of year so special…and for those of us at the UK Scoliosis Clinic to have a break!
One of the best things about Christmas is spending time with loved ones. Whether you're cuddled up by the fire with your significant other, or surrounded by family and friends at a big holiday party, there's nothing quite like the feeling of being surrounded by those who care about you.
Of course, Christmas wouldn't be complete without all the delicious food and drink that goes along with it. From turkey and stuffing to eggnog and mulled wine, there are plenty of festive treats to indulge in during the holiday season. And let's not forget about all the sweet treats like Christmas cookies and candy canes!
But beyond the presents and the food, there's something truly special about the spirit of Christmas. It's a time of year when people come together to spread joy and kindness, to give back to those in need, and to reflect on all the things that we have to be grateful for.
From all of us here at the UK Scoliosis Clinic, we wish you a very Merry Christmas! May your holiday season be filled with love, laughter, and lots of festive cheer. We'll be back in January 3rd – see you then! 🙂