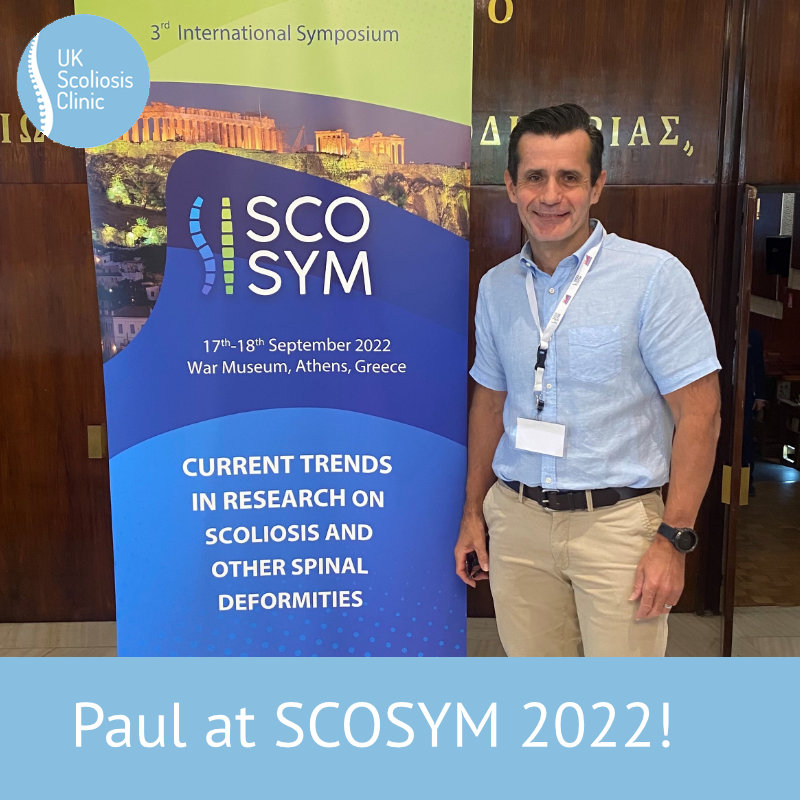 One of the most enjoyable aspects of working in a field which is growing and innovating as fast as the Scoliosis treatment space is getting to interact with, and learn from, a huge variety of specialists from different backgrounds, all working towards the common goal of developing the most effective Scoliosis treatment approaches possible. With this in mind, our founder, Paul Irvine will be in Greece next week to attend the 3rd SCOSYM Symposium.
Just one of many such events which are fast becoming critical landmarks for Scoliosis professionals everywhere, this meeting represents the 3rd SCOSYM Symposium in a series of successful meetings.
SCOSYM, like several non-surgically oriented events, recognises the tremendous contribution the traditional medical disciplines have made to scoliosis treatment, but also notes that the medical societies that specialize in this ailment have, to quote the organisers "tended to focus their efforts on the study of the epidemiology, aetiology, pathobiomechanic and laboratory, clinical and imaging documentation and treatment, either non-operative or operative."  Critically for those attending SCOSYM then, it's vital to recognise that the advent of new technologies is key to the study and advancement of our insight into these diseases, with a goal to improve the quality of life of this group of people.
This year, the conference is focused on these emerging technologies and the opportunities they bring, with a special view to recognising the impressive developments in the implementation of scoliosis school screening programs, physiotherapeutic-specific scoliosis exercises and new surgical approaches for growth modulation for the surgical treatment of early onset scoliosis (read more about all of these on our blog!)
Another key focus, and one which we're pleased to see being recognised as an essential aspect of treatment for scoliosis, is quality of life – according to the organisers "These developments have led to better patient quality of life compared to what was experienced in the past. However, this topic is still under development and new instrumentation systems are being introduced.
When proper management is not implemented, spinal disorders may lead to significant social problems and to enormous economic losses. Therefore, treatment decisions based on the recent evidence-based literature will result in the optimum outcome. Proper management, including prevention and non-operative or operative treatment, must be tailored and implemented."
Raising awareness is a core aspect of what we do at the UK Scoliosis clinic and SCOSYM is yet another fantastic event helping to do this, the conference notes that "It is, therefore, very important to increase awareness and advocacy for a social mission regarding the early detection of scoliosis and prevention of progressive spinal deformity. It is imperative to raise awareness about scoliosis and to inform the public, healthcare and policymaking communities about the individual, familial and societal burdens of spinal deformity, as well as the benefits of proper detection, diagnosis and optimal care for all patients." – we couldn't agree more!
Paul will be spending his time learning about the best and most promising new research to integrate into our own processes in the clinic, and perhaps enjoying a spot of good weather too!